New Year's Greetings
January 5th 2017
UNISOKU Co., Ltd.
CEO Shoji Suruga

---
A happy new year!
2016 and 2017 are dynamic, active, and auspicious years according to Chinese zodiac (year of the monkey and the rooster). Last year, UNISOKU grew out of small to medium sized company. We innovated in 30% increased sales (1.42 billion yen) and completion of modern second workshop.
This year (2017) we will take actions even more, tie up more, and grow up, to make it fruitful. There are mainly 3 tasks we need to work on. We need to face them right in front, seriously, to complete the tasks.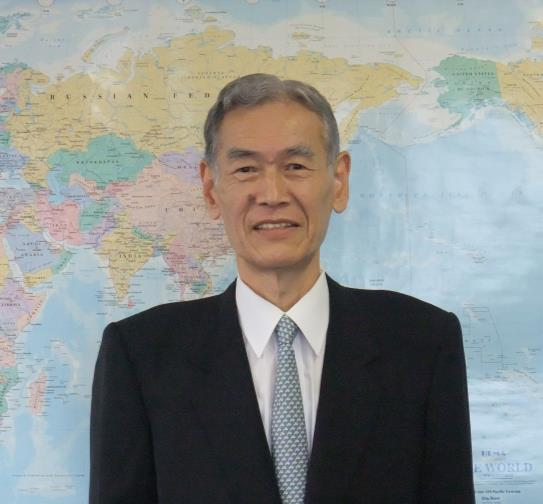 ---
Aspiration of CEO
Listen to customers' requests and complaints directly for company improvement
Courageously challenge out and invest for new growth track and prosperity.
Keep a tight rein on management, assuming we can't always be optimistic about UNSIOKU's future growth
Aim for company with worthwhile job
Adjust work environment considering about employees' health
Publicly open and share company information
Improve ways of working, and production efficiency
Tasks
1. Globalization is the trend
In 2016, UNISOKU tied up with a company.
receiving GNT 100 award isn't for nothing. UNISOKU is doing what is normal in large company. We want to be a leader of small and medium sized company.
We want to tie up with another company in 2017 for cooperation and complement each other everything is for survival, continuation, and stable growth and become a prime company. (User's manual, web, catalogs, common software, quality, easy operation, etc.)
Improve customer reliance and satisfaction by building local subsidiaries.
Get ahead of times as a small-medium company
2. Starting point of growth, customer first
The starting point of UNISOKU's growth is quick response and after sales support to customers. This is highly evaluated by our customers. We will work on global alliances for even faster responses.
Our strength is ultra-low temperature, high magnetic field, attaining clear image, and controlling electrons.
3. Top priority- Cryogen-free and less He
Helium is getting exhausted and hard to get.
To solve this, UNISOKU put top priority to developing less He and cryogen-free systems.
We are now developing double wall chamber (double layer of LN2 and He). Result will come out within first half of this year.
Reconsidering of work evaluation
Number of installation and inspection.
Number, speed and ability of trouble settlement
Improvement of productivity (precise work, no negligence. Design with understanding the contents (standardization) producing, assemble, adjustment, installation)
Quality, customer satisfaction
Leave office at 20:00
obtaining paid vacation (may be designated by company)
Updating documents for customers
User's manuals for system. Clearer, more detail, precise (referring other companies' manuals)
Web, catalogs, English and Chinese version
Publish News Letter
Keywords of 2016
Catch up with TII's results ············ achieved
Reduce wastes and raise wages as reward ············ achieved
Award system (under consideration) ············ working on
Improve way of working ············ greatly improved
Progress language skills toward globalization ············ working on, halfway
Being the best partner for customers ············ achieved, still going on
Keywords of 2017
Customers first
Promote globalization
Set priority for development of Cryogen-free system
and this will be my new year's greetings and sentiments.
---
About UNISOKU

USM1400
Since 1974, UNISOKU has been devoted to the advancement of fundamental researches, developing original techniques and designs. Our commitment is to manufacture products that meet customers' requirements. Our products have been highly evaluated by Scientists in the fundamental research communities around the world. UNISOKU significantly contributes to many research projects and collaborations with scientists at creative R&D activities. UNISOKU will keep on moving forward for further progress in physical and biological science, chemistry, and a wide range of nanotechnology.
---

Topographic Image of SI (111)
Scanning Probe Microscopes (SPM) has been utilized in wide range of applications; from simple observation of surface structures to the measurement of local properties at the atomic level, and further to the manipulation of an individual atom. UNISOKU is the first in Japan to produce and sell scanning tunneling microscopes, starting from 1985. Since then, we have developed superior devices, and they have been used by a large number of customers in various research fields for many different purposes. Our user-friendly approach has been welcomed by all of them. Our SPM's feature is an integrated design aimed at a compact, widely applicable, and easy-to-use system. To meet the requirements of customers' research, we continuously explore the possibility of new applications using SPM.




Cutting of the Carbon Nano-Tube by 2 probes
---

Cryostat data
UNISOKU started its business as the first distributor of the Stopped-Flow Rapid Scan System in Japan. Our expertise and experience has so far brought about a number of innovative products. Our lineup includes the Multi-Channel Spectrophotometer and Kinetic Spectroscopy Systems, using pulse lasers and flash lamps, and specific spectroscopy systems using high sensitive light detectors as photon counting tube, PDA and CCD. All recently developed systems have one-chip processors in each of the control circuit, so as to have high functions and wide applications. The regime for design and software development is so flexible that we are always ready to accept wide varieties of customization.
---